Emerging Technologies
Minimum Viable Product Conceptualization and development for all startup to enable realize the dream with nominal investment and faster launch.
Chatbot Development
New age AI messaging bots are creating a different way to work. They are the need of time, which not only allow you to perform simple task numerous times, but are also comparatively lot easy to install. Another reason is that the final output of Bot development process, has better retention in compared to apps. The core essence lies in its swiftness, sturdiness, and reliability.

Internet of Things (IoT)
IoT devices in a smart home or workplace setup are turning new possibilities that were previously unthought of could be turn into realities. We are on the cusp of a revolution and 'things' are only going to get smarter as long the approach is right.
Wearable apps
The era is changing drastically. Every new day knocks the beginning of a new chapter in technology. Wearables are one such example to it. Our team has an impeccable command over the same. At Peerbits, our primary focus is to design wearable applications which not only ease the standard of living, but we also make sure it works flawlessly.
Key Technology Expertise
Our elite teams build apps from MVP to enterprise applications coupled with the lean and agile approach.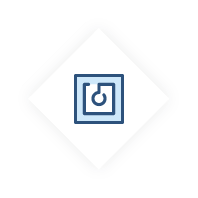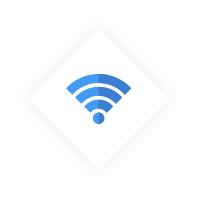 We Know What Works, And What Doesn't.
Prevention is better than cure. Constant service is the best approach to pull in and hold your app users. Unexpected downtime or application failure ought to put off the app users or result in snapping the business primary concerns. Hence, an active maintenance contract in place for your app can help you stay ahead of the competitors and avoid losing existing app users. In the course of app maintenance, we also assign a developer or a team of developers, to check and resolve the issues if, in case, something goes wrong with your app!
We have a dedicated arm for mobility solutions, acknowledged by industry analysts as fastest growing focused iPhone/Android application development and maintenance service company that provides complete mobility lifecycle consultation.
Client Testimonials
See what our clients says about their experience working with us.

oApps Infotech finished the project successfully. The client was impressed with their design and development skills. Accessible and helpful, they closely kept in touch to ensure seamless workflow. They also offered cost-effective services.


Simple and accessible, the website made it easy for in-house staff to make updates. oApps Infotech listened attentively and communicated clearly about their progress. They were always efficient and knowledgeable.

Aaron Taddiken
Founder, Taddiken Tree Company

oApps Infotech delivered a high-quality and well-designed product within a reasonable timeline. Their transparent approach supplemented their professional management style. oApps Infotech took scope changes in stride.


Despite of different time zones the working collaboration with oApps is easy, straight forward and open. oApps is the developing partner in our multi headed and multi cultural scrum team. We are all very pleased to use the technical support and the related experience.

We Are Hungry To Deliver World-class Digital Products And Make Clients Happy. Are You Hungry For Your Success? If Yes,
Case Study
Deep skills, robust process and flexibility to develop paramount solutions reflecting in our recently developed projects!
Exelint International (Exel) manufacturers single use medical products, disposable delivery sharps, drug delivery and blood collection products for distributors.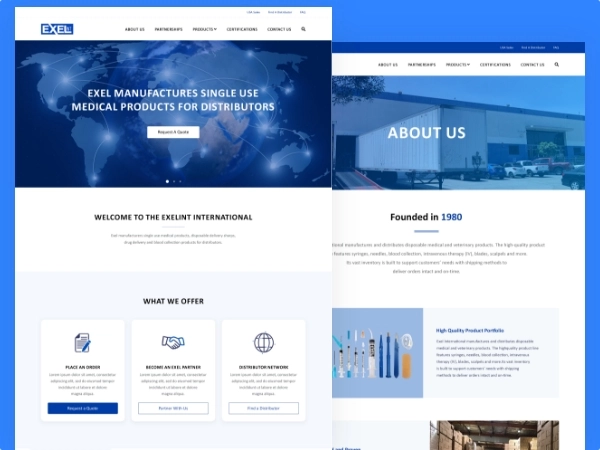 Let's Do Somthing Better Together!
We scale quickly and manage all stages of the software lifecycle, from UX to delivery, amplifying your team's custom software development capabilities for as long or little as you need.
Our Trusted Clients
Our trusted clients, who is very happy working with us. and oapps infotech team is also happy to work with them.
[wdcl_logo_carousel slide_count="6″ arrow_icon_size="20px" arrow_color="#07182C" arrow_bg="RGBA(0,0,0,0)" logo_hover="zoom_out" slide_count_tablet="3″ slide_count_phone="2″ slide_count_last_edited="on|phone" _builder_version="4.16″ _module_preset="default" global_colors_info="{}"][wdcl_logo_carousel_child logo="https://www.oappsit.com/wp-content/uploads/2021/10/Client-Logo-1.jpg" _builder_version="4.16″ _module_preset="default" global_colors_info="{}"][/wdcl_logo_carousel_child][wdcl_logo_carousel_child logo="https://www.oappsit.com/wp-content/uploads/2021/10/Client-Logo-2.jpg" _builder_version="4.16″ _module_preset="default" global_colors_info="{}"][/wdcl_logo_carousel_child][wdcl_logo_carousel_child logo="https://www.oappsit.com/wp-content/uploads/2021/10/Client-Logo-3.jpg" _builder_version="4.16″ _module_preset="default" global_colors_info="{}"][/wdcl_logo_carousel_child][wdcl_logo_carousel_child logo="https://www.oappsit.com/wp-content/uploads/2021/10/Client-Logo-4.jpg" _builder_version="4.16″ _module_preset="default" global_colors_info="{}"][/wdcl_logo_carousel_child][wdcl_logo_carousel_child logo="https://www.oappsit.com/wp-content/uploads/2021/10/Client-Logo-5.jpg" _builder_version="4.16″ _module_preset="default" global_colors_info="{}"][/wdcl_logo_carousel_child][wdcl_logo_carousel_child logo="https://www.oappsit.com/wp-content/uploads/2021/10/Client-Logo-6.jpg" _builder_version="4.16″ _module_preset="default" global_colors_info="{}"][/wdcl_logo_carousel_child][wdcl_logo_carousel_child logo="https://www.oappsit.com/wp-content/uploads/2021/10/Client-Logo-7.jpg" _builder_version="4.16″ _module_preset="default" global_colors_info="{}"][/wdcl_logo_carousel_child][wdcl_logo_carousel_child logo="https://www.oappsit.com/wp-content/uploads/2021/10/Client-Logo-8.jpg" _builder_version="4.16″ _module_preset="default" global_colors_info="{}"][/wdcl_logo_carousel_child][wdcl_logo_carousel_child logo="https://www.oappsit.com/wp-content/uploads/2021/10/Client-Logo-9.jpg" _builder_version="4.16″ _module_preset="default" global_colors_info="{}"][/wdcl_logo_carousel_child][wdcl_logo_carousel_child logo="https://www.oappsit.com/wp-content/uploads/2021/10/Client-Logo-10.jpg" _builder_version="4.16″ _module_preset="default" global_colors_info="{}"][/wdcl_logo_carousel_child][wdcl_logo_carousel_child logo="https://www.oappsit.com/wp-content/uploads/2021/10/Client-Logo-11.jpg" _builder_version="4.16″ _module_preset="default" global_colors_info="{}"][/wdcl_logo_carousel_child][/wdcl_logo_carousel]