oApps brings you the perfect ERP software for businesses
Streamline all your business operations with oApps
oApps helps you move beyond all the traditional business management tools and brings you an all inclusive software. The cloud based software not only helps with inventory management but also simplifies operation planning and task tracking. No matter what you sell, with oApps, you sell better.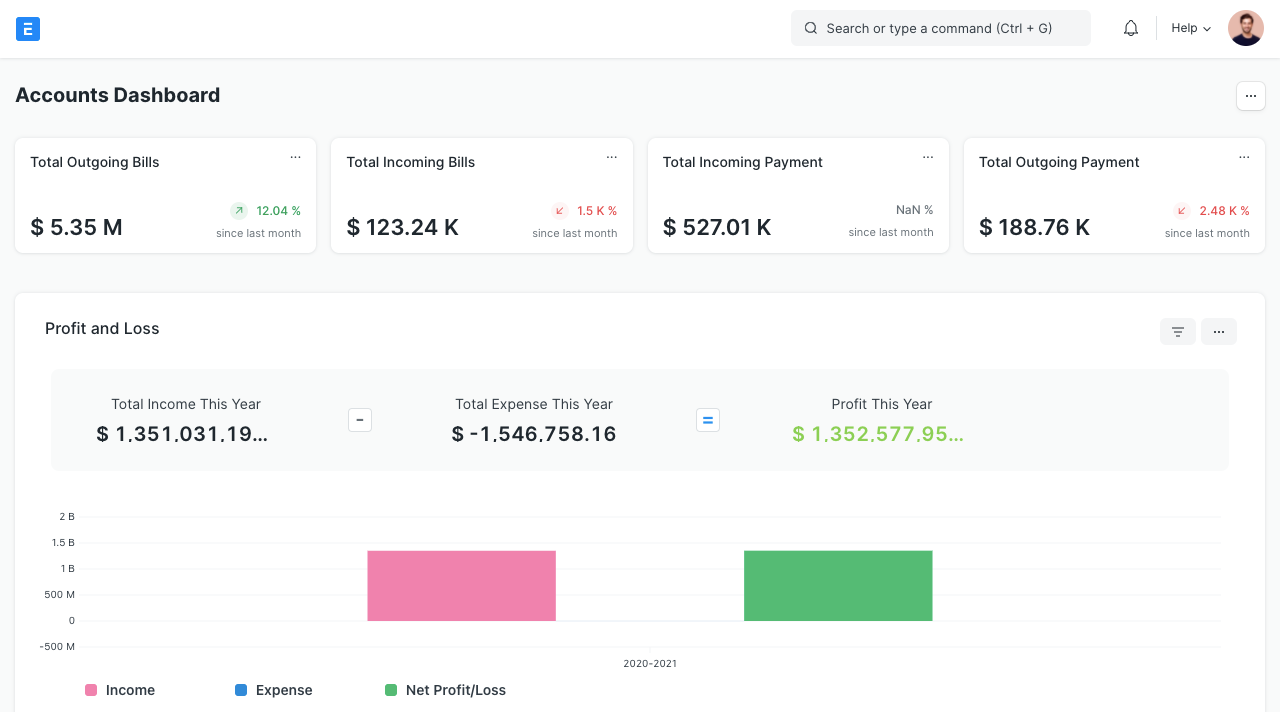 oApps ERP software for business caters to the following industries
We are trying to simplify business operations for as many industries as possible. Right now we are available in the below domains.
Manufacturing
Streamline your production cycle with an ERP software that does everything from planning production to tracking material consumption.

Retail
Your virtual manager to keep track of inventory, and handle customers for better retail management.
Distribution
A smart software that manages stock, fulfills orders, manages inventory, and applies promotional schemes for a profitable distribution.

Education
oApps ERP is your platform to manage teachers, students, courses, results, fees, and even academic programs.

Nonprofit
oApps makes good work easy by offering a software that tracks donors, memberships, volunteers, donations, and grant applications.

Agriculture
oApps tracks fertilizer requirements, plans crop cycles, and analyses crop diseases and soil health as per location.
Healthcare
Get the burden of managing patients, reports, bills, etc, off your shoulders with oApps ERP software for healthcare.
Regional
oApps ERP software for business helps manage business operations according to the regional preferences.
Do Business Perfectly!
Our strategists, designers, developers and quality analysts excel in every technology powering native, hybrid, cross-platform and custom software development.
oApps ERP enhances your services
oApps makes your services more appealing by helping you understand and segment your customers. You can promote your business better, set up subscription plans, and streamline the buying process to earn loyal customers.
Customer management
oApps Erp helps manage customers by offering multiple tax categories and automatic calculations. It stores customer data and offers multiple currency options for a smooth buying and selling experience.
Campaigns
oApps ERP helps promote your business with easy to manage campaigns. You can use the feature to send personalized emails with exciting offers and guides to build a great brand rapport.
Subscriptions
oApps ERp offers subscription features to set up various plans and sell services better. The subscription feature is topped with numerous extra elements like tax and discount calculation, trial periods and much more.
Project management
With oApps, you can manage everything from taking a project, sending employees for services or selling your products, and billing. It comes with time sheets feature for better cost calculation and also keeps records.
Help desk
We offer a dedicated help desk powered with various features. Depending on the issue you are facing, you can email us and the issue will be created automatically. Rest assured, your issues will be received and resolved.
Service level agreement
oApps offers service level agreement features so that businesses can set standards and adhere to them to build a better brand reputation. From setting time standards to solve issues to adding support hours, you can do a lot.
Everything that makes your business easy
oApps makes your services more appealing by helping you understand and segment your customers. You can promote your business better, set up subscription plans, and streamline the buying process to earn loyal customers.
Order management
Manage everything about your orders at one place. From order updates to tracking, oApps can do it all.  
Financial accounting
oApps comes with an integrated accounting module to manage your cash flow. Get details of all your expenses and profits at the same place.
CRM
With oApps, you can analyse customer interactions and optimize the sales process for improved results and more customers.
Helpdesk
Deliver a better service experience with an intuitive issue tracker and an integrated knowledge base.
Website
oAppsERP comes with fully-featured content management with blogs, web pages, and forms.
HR and Payroll
oApps works as virtual manager and takes care of employees' life cycle including onboarding, payroll, benefits, expense claims, and much more.
Manufacturing
oApps not only helps with capacity planning and inventory, but also keeps track of subcontracting to make your life easier.
Projects
Deliver both internal and external projects on time, budget, and profitability. Track tasks, timesheets, and issues by project.
Asset Management
Maintain and Manage details of assets, their movement, value adjustment, and depreciation.
Case Study
Deep skills, robust process and flexibility to develop paramount solutions reflecting in our recently developed projects!
Exelint International (Exel) manufacturers single use medical products, disposable delivery sharps, drug delivery and blood collection products for distributors.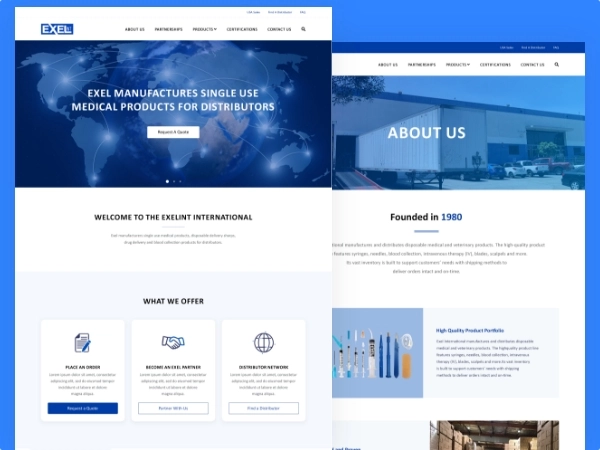 What our clients say
See what our clients says about their experience working with us.

Despite of different time zones the working collaboration with oAPPS is easy, straight forward and open. oAPP is the developing partner in our multi headed and multi cultural scrum team. We are all very pleased to use the technical support and the related experience.

Thomas Himmelrich
Computer Software

Great work with creating our HubSpot app which creates a custom crm card inside our HubSpot account. When clicking this crm card, it will create a query string with some info/data we needed to transfer from HubSpot over to a third party system. We are very satisfied and have also used them for upgrading the app with more features and will probably use them more in the future! 🙂

Niklas Hansen
Computer Software

It was a pleasure working with Ayaz Madhiya. He was always very responsive to messages and requests. He delivered the project within the timelines agreed and the work was great.


We worked with the team to set up a website from scratch and create multiple pages on it. HubSpot Devs had great ownership of the tasks and it felt like they were a part of our own team. Throughout the process of understanding the brief, sharing suggestions, working on the development, testing, incorporating feedback, and making changes – they were very responsive and proactive in their approach. Would definitely recommend to anyone looking to create a HubSpot website.