A business needs a HubSpot theme for their website due to several reasons. Firstly, HubSpot themes provide a user-friendly interface, enabling businesses to easily design and manage their website without extensive technical knowledge. Secondly, these themes seamlessly integrate with the HubSpot platform, allowing businesses to efficiently manage their marketing, sales, and customer service efforts in one centralized location. The abundance of free and premium HubSpot themes in the HubSpot theme marketplace can make the selection process overwhelming. The theme serves as the fundamental structure of your website, allowing you to customize various aspects such as color, layout, design, style, and more using HubSpot's website design templates. HubSpot's CMS is rapidly gaining popularity, boasting over 75,000 customers and hundreds of thousands of users. By utilizing a HubSpot theme, you can construct an attractive website, elevate your online presence, and stay up-to-date with current design trends. By employing the right HubSpot theme, you can effectively attract and engage customers, providing them with a positive user experience. This, in turn, enables faster business growth with the aid of the best HubSpot themes. Now, let's delve into the process of selecting the optimal HubSpot themes for your HubSpot CMS. It is imperative to consider various crucial factors before making a decision, as visually appealing themes may sometimes lack the necessary quality. Choosing such themes can result in issues like subpar site performance, ineffective SEO, and lengthy page loading times. To ensure a well-informed choice, here are some significant factors to consider when purchasing a theme:
Choose HubSpot Approved Theme
Always ensure that the HubSpot theme you choose has been officially approved by HubSpot. A quality assurance engineer from HubSpot reviews various aspects such as compliance, design, code quality, and listing before approving themes. You can purchase and download approved themes from the HubSpot theme marketplace and from certified HubSpot development companies.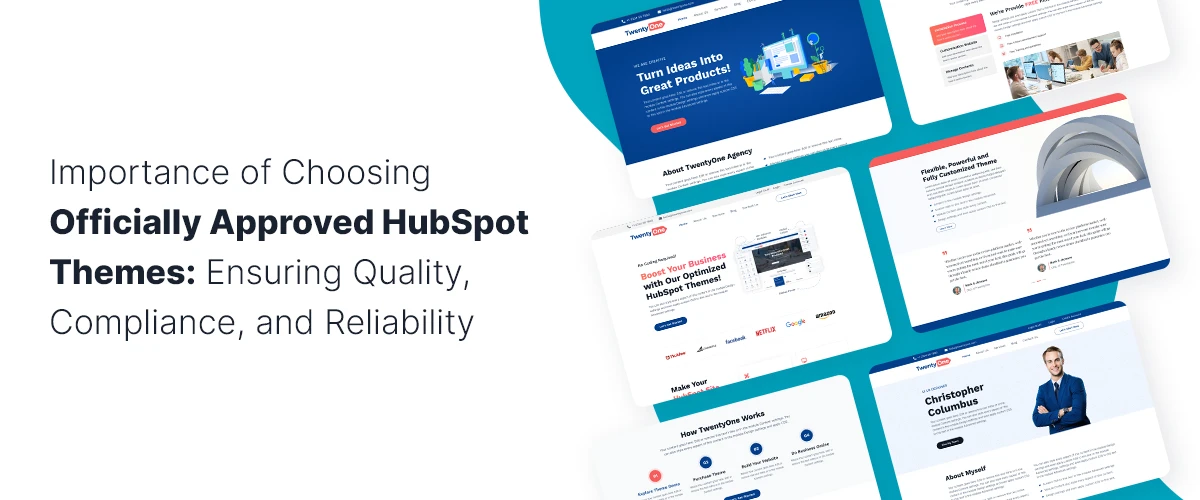 HubSpot Asset Marketplace
Based on your business and requirements, you can find a suitable theme. Most agencies seek approval for their HubSpot website design templates before making them available. These templates undergo a review process along with individual assets to ensure the best experience for customers on the HubSpot marketplace. Themes approved by HubSpot are considered the best in the HubSpot ecosystem.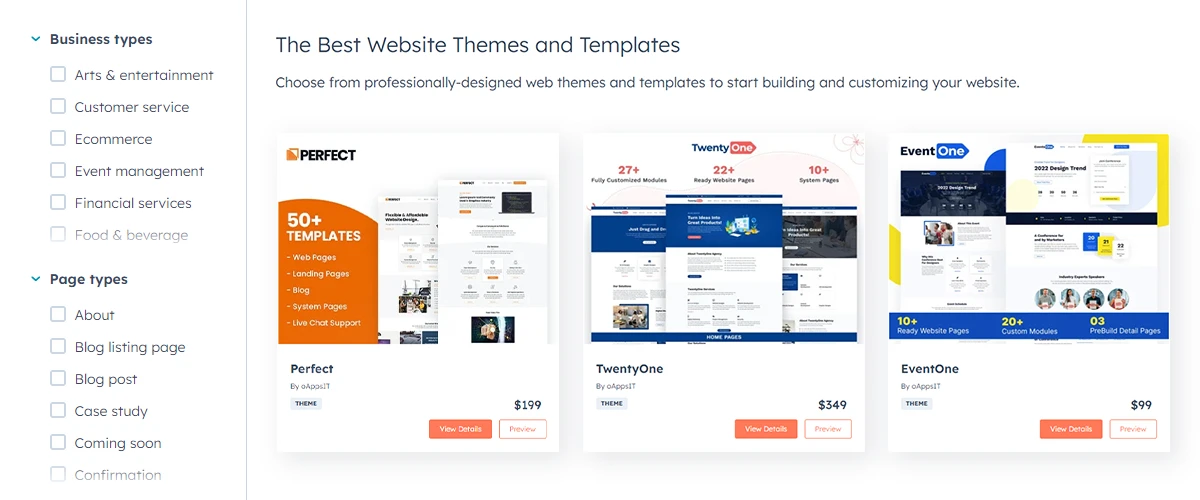 Ensure HubSpot Agency Support
Check if the HubSpot agency you're considering supports the theme you're interested in. Additionally, consider important factors such as the agency's HubSpot services, industry experience, success stories, client base, and reviews. It's crucial to evaluate the theme's features, documentation, and pricing plans. You should thoroughly assess the agency's capabilities to determine if they can meet your specific theme requirements.

Fast and Reliable Coding and Support for Optimal Speed
As indicated by analytics, exceeding a loading time of 2+ seconds on your website can cause a significant 40-50% drop in visitor engagement. The sluggish loading speed of websites not only hampers traffic but also results in reduced subscribers, visitors, subpar user experience, and diminished revenue.
The choice of your HubSpot theme plays a crucial role in determining your site's speed. A well-designed HubSpot theme has the potential to accelerate your website, boost its search engine rankings, increase conversions, and provide users with an enjoyable browsing experience.
Ensuring Browser Compatibility and Responsiveness
It is crucial for the HubSpot theme to be compatible with various browsers. While some HubSpot developers conduct browser compatibility tests, others may not prioritize this aspect. Additionally, many theme providers fail to specify the platforms on which their themes run. Therefore, before finalizing a particular theme, it is recommended to test it on your browser. If the theme functions seamlessly on your browser, it indicates that you have made the right choice.
Adopting a "Mobile-First" Approach to Themes
A responsive theme layout is designed to adapt to different devices and screen sizes. It is essential to verify that your chosen theme is compatible with mobile screens. You can easily check this by resizing your browser screen. If the theme layout adjusts to the screen width, it indicates that the theme is responsive and suitable for mobile devices.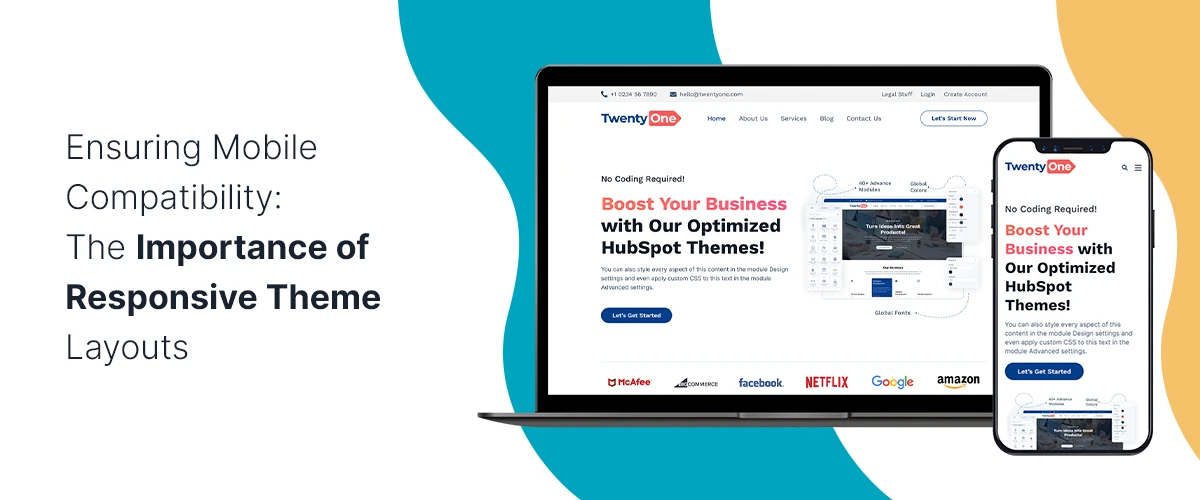 Experience the Top Benefits of Using oAppsInfotech's HubSpot Themes
oApps Infotech offers a wide range of HubSpot services to Startups, Enterprises and various companies of different sizes and domains. Below are the prominent features of the HubSpot theme created by our expert HubSpot developers.
1. HubSpot CMS Boilerplate
Our themes adhere to the HubSpot CMS boilerplate, ensuring compatibility and seamless integration with the HubSpot platform. You can trust that our themes are built according to best practices, guaranteeing a smooth user experience.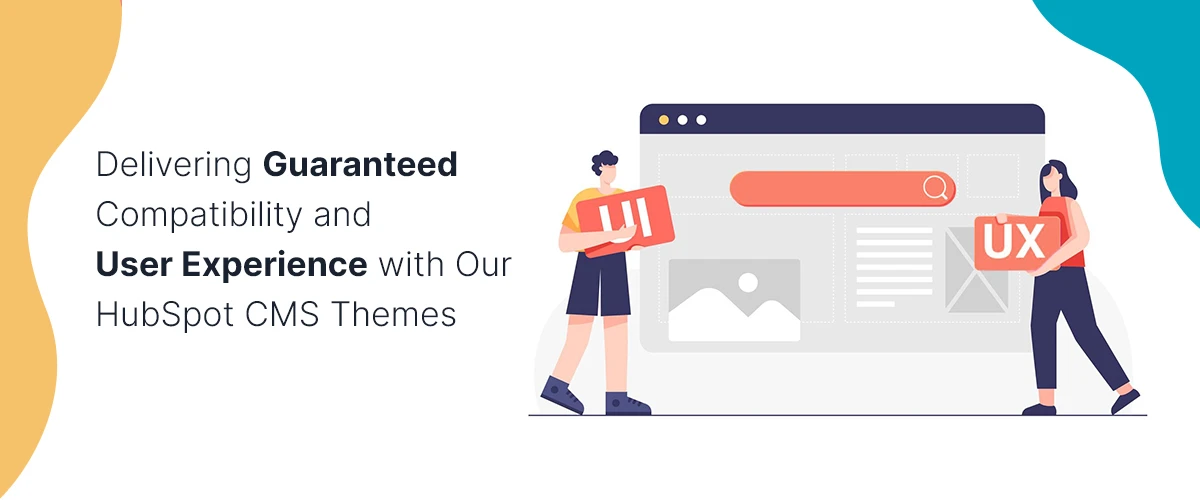 2. Extensive Customization and Extendibility
Our themes offer a high level of customization and extendibility, allowing you to tailor your website to your exact specifications. With flexible design options and versatile features, you can create a unique online presence that reflects your brand identity.
3. Exceptional Customer Support
We pride ourselves on delivering exceptional customer support for both free and premium HubSpot  themes. Our dedicated support team is readily available to assist you with any inquiries or technical issues, ensuring that you receive timely and effective assistance.
4. Easy Customization
Our themes are designed to be user-friendly, enabling you to easily customize and modify them according to your preferences. You don't need to be a coding expert to make changes and personalize your website. Enjoy the freedom and flexibility to create a website that suits your needs.
5. Highly Rated and Customer-Favored
Our themes have received high ratings and are preferred by customers. You can have confidence in the quality and reliability of our themes, backed by positive feedback and satisfaction from our user community.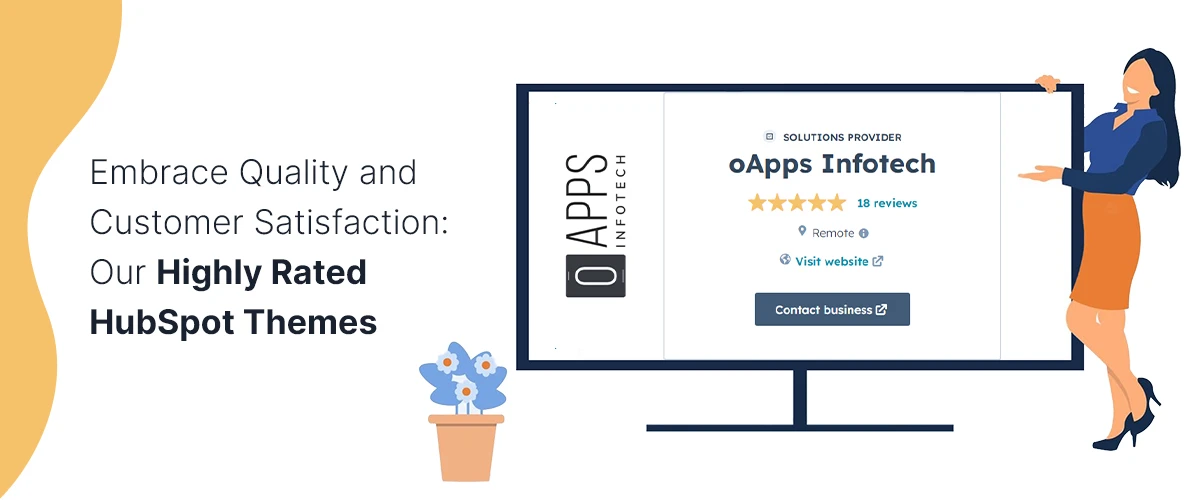 Conclusion
By choosing OAppsInfotec's HubSpot Marketplace Themes, you unlock these benefits, empowering you to build a visually appealing, functional, and successful website on the HubSpot platform. Join our satisfied customer base and elevate your online presence with our top-notch themes.
Additionally, HubSpot themes are optimized for mobile devices, ensuring a seamless user experience across different screen sizes. They also incorporate SEO-friendly structures, enhancing visibility in search engine results and driving organic traffic.
Moreover, HubSpot themes offer customization options, enabling businesses to align their website with their brand identity. The HubSpot Marketplace provides a wide selection of pre-built themes, saving businesses time and effort in website development. Lastly, continuous updates and support from the HubSpot community ensure that businesses have access to the latest features and improvements. Overall, a HubSpot theme empowers businesses to create a professional and effective online presence, driving growth and success.