HubSpot Development Services
Embrace OApps Infotech's HubSpot services for innovative web development. Time to welcome growth-driven design for remarkable websites. Partner with us for best tailored solutions for all your business need, even on a budget. Witness your business flourish..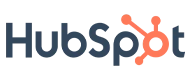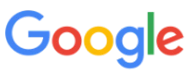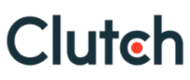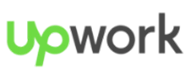 Certified HubSpot Solutions Provider
oApps Infotech, a certified HubSpot Solutions provider gives your business the edge it needs to thrive. The HubSpot developers and experts at oApps Infotech are there to help your business achieve their business goals.
Hubspot Development Services oApps Infotech offers
HubSpot Website Development
We offer HubSpot web development solutions & create custom COS websites. Our designs prioritize accessibility and easy customization, empowering your online presence.
HubSpot Landing Page
Transform concepts to dynamic landing pages with our certified HubSpot developers. We craft engaging experiences for results-driven lead generation.
HubSpot Blog Development Services
We specialize in crafting interactive HubSpot blog templates that boost content marketing. Engage readers with dynamic design and rich features.
HubSpot Custom Email Template
Our adept certified HubSpot developers offer complete email marketing solutions, crafting distinct HTML templates for all your business.
HubSpot Consulting and Maintenance
Connect with our HubSpot-certified specialists for custom development services. Unlock potential, explore pricing, and gain maintenance tips for optimal success.
HubSpot Custom Quote Template Development
Enhance sales with tailored quote templates for better conversions. Our HubSpot experts create captivating designs, boosting deal-making and conversions with ease.
WordPress to HubSpot CMS Migration
Seamlessly transfer your website data to HubSpot CMS without disruption. Our experts ensure smooth migration from WordPress retaining rankings and UX.
CMS Hub Services
We are certified developers to help you with following
HubSpot CMS Design File Conversion
Custom HubSpot Template Development
Creation of HubSpot Custom Modules
Seamless Migration to HubSpot Platform
Tailored Landing Page Templates for HubSpot
Professionally Designed Blog Templates for HubSpot
Implementation and Utilization of HubDb
Development of Engaging Pillar Pages
Multi-step Form Integration for Enhanced User Experience
ROI Calculator Development for Performance Analysis
Building and Customization of Learning Management Systems (LMS) on HubSpot.
Why oApps Infotech for HubSpot Development?
Certified Experts
A well trained and HubSpot certified expert who knows the platform inside out.
Effective Strategies
We grasp your needs and devise a tailored strategy that harmonizes with your business objectives.
Personalized Communication
Enjoy the convenience of a dedicated point-of-contact for prompt query resolution.
Expertise You Can Trust
Our experienced team possesses vast HubSpot development knowledge across diverse industries.
Reliable Assistance
Count on us for continuous support and timely query resolution throughout the development journey.
Tailored Solutions
Get what is best for your business needs and save cost and time with the best HubSpot consulting services.
HubSpot Development Process
The HubSpot development process of OApps Infotech involves several key steps:
Requirement Gathering
Understand the client's needs, goals, and specific requirements for the HubSpot project.
Planning and Strategy
Create a roadmap detailing project scope, timelines, resources, and milestones. Devise strategies for customization, integration, and design.
Design and Mockups
Develop wireframes and mockups for the HubSpot templates, ensuring alignment with the client's branding and design preferences.
Development
Code and build the HubSpot templates, modules, or functionalities by creating custom modules, integrating third-party tools, and ensuring responsiveness.
Testing
Rigorously test the developed components for functionality, compatibility, and responsiveness across various devices and browsers.
Client Review
Share the developed templates with the client for feedback while addressing any concerns with designs and functionalities.
Quality Assurance
Conduct thorough quality checks to ensure all elements function correctly, load quickly, and meet industry standards.
Migration or Integration
If transitioning from another platform, migrate content and data to HubSpot securely while preserving SEO and user experience.
Launching
Deploy the HubSpot templates, modules, or functionalities to the live environment. Monitor for any potential issues.
Training and Documentation
Provide training to the client on using and managing the new HubSpot features & document processes for future reference.
Ongoing Support
Offer post-launch support for any technical issues, updates, or enhancements needed.
Performance Monitoring
Regularly assess the performance of the HubSpot elements, analyze user interactions, and make improvements if necessary.
Optimization
Continuously optimize the HubSpot components based on user behavior, feedback, and emerging trends.
Client Testimonials
See what our clients says about their experience working with us.

oApps Infotech finished the project successfully. The client was impressed with their design and development skills. Accessible and helpful, they closely kept in touch to ensure seamless workflow. They also offered cost-effective services.


Simple and accessible, the website made it easy for in-house staff to make updates. oApps Infotech listened attentively and communicated clearly about their progress. They were always efficient and knowledgeable.

Aaron Taddiken
Founder, Taddiken Tree Company

oApps Infotech delivered a high-quality and well-designed product within a reasonable timeline. Their transparent approach supplemented their professional management style. oApps Infotech took scope changes in stride.


Despite of different time zones the working collaboration with oApps is easy, straight forward and open. oApps is the developing partner in our multi headed and multi cultural scrum team. We are all very pleased to use the technical support and the related experience.

We Are Hungry To Deliver World-class Digital Products And Make Clients Happy. Are You Hungry For Your Success? If Yes,
Case Studies
We provide comprehensive services to build digital solutions & manage the complete product lifecycle.
KardiaChain
Blockchain, Technology
Exelint International (Exel) manufacturers single use medical products, disposable delivery sharps, drug delivery and blood collection products for distributors.
Let's Do Something Better Together!
We scale quickly and manage all stages of the software lifecycle, from UX to delivery, amplifying your team's custom software development capabilities for as long or little as you need.