HUBSPOT SOLUTIONS PROVIDER
Hire HubSpot Developer
Allow a bespoke HubSpot development company like us come to your aid to serve you.
Are you an Inbound Marketing Agency?
If you need to increase your reach online then that is where we will get you.
Are you an individual planning to outsource?
It might be difficult to find someone reliable and there we are to help you.
Are you having a HubSpot website or blog?
You might be having a site or blog in HubSpot that we manage or redesign.
Our Services
Creating beautiful digital products engineered to drive growth for the world's all size of the companies.
Creative & reliable solutions for your business website using modern tech platforms, clean UI/UX design using sprint methodology and high standard codes to launch quickly.
Mobile devices continue to rapidly change the business landscape for both B2B and B2C. we develop world-class mobile apps full of the powerful features & elegant UI/UX.
Minimum Viable Product development is done to achieve the shorter time to market at a relatively lower price. We help you bring MVP in fruition with intended objective.
We create dynamic, fully-interactive and clickable prototypes- a detailed working model of your future app-without any coding, in quite a less time.
About Us
oApps Infotech is an end-to-end HubSpot Design and Development agency built of highly experienced designers and coders, all with HubSpot Certifications.
More than a growth agency we are an end to end HubSpot development firm ready to help businesses, individuals, website or blog owners wanting to tap the potential of HubSpot platform. We plan to be digital all the time allowing clients to gain a creative advantage over competitors. We take all the clutter from our clients with regards to HubSpot development to deliver world-class products.
Startup
Determine your product development plan and forecast return on investment with veteran strategists who guide you to define scope, choose technologies and visualize first-cut product.
Any Size Companies
Launch website, app, hybrid and custom software solutions with technologists working iteratively to increase efficiency, hone the experience, and drive higher business value.
Enterprise
Expand operations by connecting distinct projects and departments to overcome metamorphosis. Increase business efficiency while balancing stakeholder and user objectives.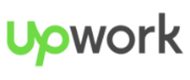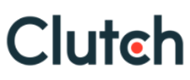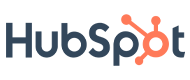 HubSpot Themes on Marketplace
We are end-to-end HubSpot Design and Development agency built of highly experienced designers and coders, all with HubSpot Certifications.
Perfect - HubSpot CMS Theme
49 Custom Modules, 26 Custom Template, 14+ System page. Ready to use drag and drop premium theme for your website.
TwentyOne - HubSpot CMS Theme
33 Custom Modules, 28 Ready to use sections in landing pages, 24 pages custom templates and 14 system pages. Ready to use drag and drop premium theme for your next website.
HubSpot Recent Projects
We are end-to-end HubSpot Design and Development agency built of highly experienced designers and coders, all with HubSpot Certifications.
MCO - My Compliance Office
Developed landing pages and custom modules using Drag and Drop modules and also create Custom Landing Page based on Theme template style in MCO's HubSpot CMS Website.
u-nica
We provide on-going support for any type of HubSpot Development work for their HubSpot CMS Website.
KardiaChain
We migrated this website from WordPress to HubSpot CMS, we used our premium HubSpot CMS Theme (TwentyOne) to migrate this website and developed custom modules. 
HubSpot Services
We are end-to-end HubSpot Design and Development agency built of highly experienced designers and coders, all with HubSpot Certifications.
Email Templates
Finding it tough to reach out your target customers? Our one of a kind email templates designed in HubSpot show an amazing cross compatibility across different browsers.
Landing Pages
Want to collect leads for email marketing? We will have catchy capture pages built for you for which we make use of HubSpot resulting in pages well equipped to gain subscribers.
Website Development
We help clients with ready to go websites wherein we prepare our clients for competition through our user-friendly HubSpot websites with great aesthetics and usability.
Blog Development
Planning to have your own blog rich in features and content? Our HubSpot blog development services are meant towards creating a functional blog full of information.
Website Migration
Irrespective of the legacy system you are using, we are all prepared to help you make a transition from your existing one converted into a contemporary HubSpot one.
PSD to HubSpot
Although we do all kinds of migration, we specialize in PSD to HubSpot migration since it is the most ideal transformation a business would expect from an agency like us.
Certified HubSpot Developers
If looking to hire HubSpot developers or assign the task of hiring HubSpot developers to outsource others then we have a lot of HubSpot certifications to prove how capable we are for you.
Tailor made Development
Want to have custom made products personalized specially for you? That is what we strive for so that the products we deploy are best suited for business needs.
Collaboration for Quick TAT
We use our team work abilities and technical skill capabilities to the fullest right from the time we start working upon the project, to have a fast turnaround time, delivering things to the earliest.
Transparency
We treat all of our client relationships openly and hence we not just value client feedback big time but even frankly advise our clients with what should be done and what shouldn't.
Affordable
We do think our clients a lot and henceforth our services are so cheap that we always have gained a repetitive business edge with clients coming back to us over and over again with future projects.
Available For You
We do not simply develop a HubSpot product and deploy it, but instead we stay in constant touch with our clients via call, email, online chat, or in-person so that there are no technical hurdles.
Develop Website & Applications
Client Testimonials
See what our clients says about their experience working with us.

oApps Infotech finished the project successfully. The client was impressed with their design and development skills. Accessible and helpful, they closely kept in touch to ensure seamless workflow. They also offered cost-effective services.


Simple and accessible, the website made it easy for in-house staff to make updates. oApps Infotech listened attentively and communicated clearly about their progress. They were always efficient and knowledgeable.

Aaron Taddiken
Founder, Taddiken Tree Company

oApps Infotech delivered a high-quality and well-designed product within a reasonable timeline. Their transparent approach supplemented their professional management style. oApps Infotech took scope changes in stride.

Brett Teti
Development Comapny

Despite of different time zones the working collaboration with oApps is easy, straight forward and open. oApps is the developing partner in our multi headed and multi cultural scrum team. We are all very pleased to use the technical support and the related experience.

Let's Do Something Better Together!
We scale quickly and manage all stages of the software lifecycle, from UX to delivery, amplifying your team's custom software development capabilities for as long or little as you need.