Mobile Application Development
We develop the custom mobile application for Android and iOS as per your business strategy, budget & timeline.
Android App
Need an app that can scale to millions of users in a matter of short time? You've found the right team. We build custom web apps from the ground up that scale effortlessly.
Apple IOS App
We undertake native iOS app development with the integration of OS and hardware to provide the high-end user experience. Our ability to be efficient at what we do helps.
Hybrid App Development
When application to be developed doesn't necessarily needs mobile hardware level interaction, it's advised to opt for hybrid app development to cut thru' the cost & time.
Key Technology Expertise
Our elite teams build apps from MVP to enterprise applications coupled with the lean and agile approach.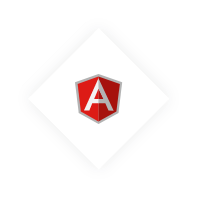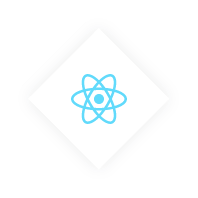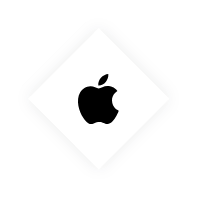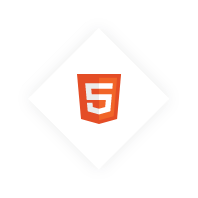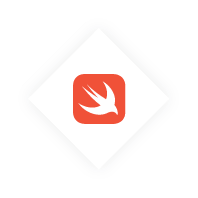 Top iOS & Android App Developer Company
Our mobile-first approach rank us among the top mobile app development companies in India, as we deliver complete mobility solutions that meet the needs of business, industry and end-users
But while we execute a user-centered process, our Mobile Product Strategy encompasses much more. We dive into your business model, market challenges, and product positioning, helping you create a product that delivers unique value. And we work with our Software Engineering team to ensure we can deliver what we recommend, on-time and on-budget.
oApps enables better control and visibility into your app development project— by strategically combining mature project development methodologies with robust project management tools and domain expertise to deliver end-to-end app development solutions.
Be it a startup, enterprise or large-scale organization, our strategy is the same- to understand how users will interact with your product and work on it to maximize user engagement and satisfaction. With over 14 years of experience in offering custom web development services for clients around the world, we've fulfilled over 3000 projects spanning multiple industries and business domains including healthcare, education, eCommerce, finance, media, entertainment, travel and automotive and more.
While we focus on your development needs, we'll help you develop a mobile strategy that will take your business idea from conceptualization to a well-loved app on Apple's App Store and Google Play. Among all the other mobile application development companies, what sets us apart is the end-to-end solution to create a unique mobile experience across multiple platforms, devices and OS versions, with continued support and maintenance to respond to your short-term and long-term needs.
Client Testimonials
See what our clients says about their experience working with us.

oApps Infotech finished the project successfully. The client was impressed with their design and development skills. Accessible and helpful, they closely kept in touch to ensure seamless workflow. They also offered cost-effective services.


Simple and accessible, the website made it easy for in-house staff to make updates. oApps Infotech listened attentively and communicated clearly about their progress. They were always efficient and knowledgeable.

Aaron Taddiken
Founder, Taddiken Tree Company

oApps Infotech delivered a high-quality and well-designed product within a reasonable timeline. Their transparent approach supplemented their professional management style. oApps Infotech took scope changes in stride.


Despite of different time zones the working collaboration with oApps is easy, straight forward and open. oApps is the developing partner in our multi headed and multi cultural scrum team. We are all very pleased to use the technical support and the related experience.

We Are Hungry To Deliver World-class Digital Products And Make Clients Happy. Are You Hungry For Your Success? If Yes,
Case Study
Deep skills, robust process and flexibility to develop paramount solutions reflecting in our recently developed projects!
Exelint International (Exel) manufacturers single use medical products, disposable delivery sharps, drug delivery and blood collection products for distributors.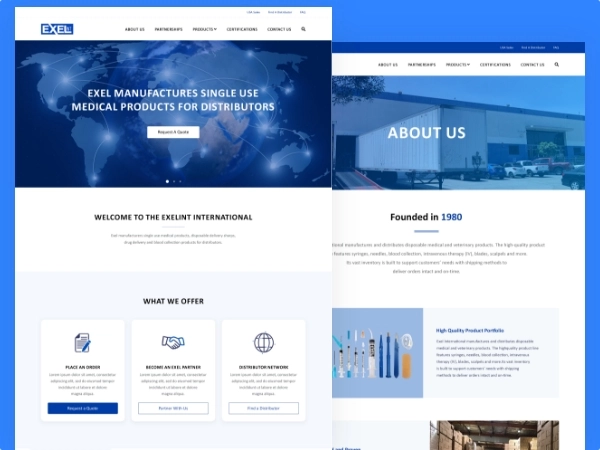 Let's Do Somthing Better Together!
We scale quickly and manage all stages of the software lifecycle, from UX to delivery, amplifying your team's custom software development capabilities for as long or little as you need.
Our Trusted Clients
Our trusted clients, who is very happy working with us. and oapps infotech team is also happy to work with them.
[wdcl_logo_carousel slide_count="6″ arrow_icon_size="20px" arrow_color="#07182C" arrow_bg="RGBA(0,0,0,0)" logo_hover="zoom_out" slide_count_tablet="3″ slide_count_phone="2″ slide_count_last_edited="on|phone" _builder_version="4.11.1″ _module_preset="default" global_colors_info="{}"][wdcl_logo_carousel_child logo="https://www.oappsit.com/wp-content/uploads/2021/10/Client-Logo-1.jpg" _builder_version="4.11.1″ _module_preset="default" global_colors_info="{}"][/wdcl_logo_carousel_child][wdcl_logo_carousel_child logo="https://www.oappsit.com/wp-content/uploads/2021/10/Client-Logo-2.jpg" _builder_version="4.11.1″ _module_preset="default" global_colors_info="{}"][/wdcl_logo_carousel_child][wdcl_logo_carousel_child logo="https://www.oappsit.com/wp-content/uploads/2021/10/Client-Logo-3.jpg" _builder_version="4.11.1″ _module_preset="default" global_colors_info="{}"][/wdcl_logo_carousel_child][wdcl_logo_carousel_child logo="https://www.oappsit.com/wp-content/uploads/2021/10/Client-Logo-4.jpg" _builder_version="4.11.1″ _module_preset="default" global_colors_info="{}"][/wdcl_logo_carousel_child][wdcl_logo_carousel_child logo="https://www.oappsit.com/wp-content/uploads/2021/10/Client-Logo-5.jpg" _builder_version="4.11.1″ _module_preset="default" global_colors_info="{}"][/wdcl_logo_carousel_child][wdcl_logo_carousel_child logo="https://www.oappsit.com/wp-content/uploads/2021/10/Client-Logo-6.jpg" _builder_version="4.11.1″ _module_preset="default" global_colors_info="{}"][/wdcl_logo_carousel_child][wdcl_logo_carousel_child logo="https://www.oappsit.com/wp-content/uploads/2021/10/Client-Logo-7.jpg" _builder_version="4.11.1″ _module_preset="default" global_colors_info="{}"][/wdcl_logo_carousel_child][wdcl_logo_carousel_child logo="https://www.oappsit.com/wp-content/uploads/2021/10/Client-Logo-8.jpg" _builder_version="4.11.1″ _module_preset="default" global_colors_info="{}"][/wdcl_logo_carousel_child][wdcl_logo_carousel_child logo="https://www.oappsit.com/wp-content/uploads/2021/10/Client-Logo-9.jpg" _builder_version="4.11.1″ _module_preset="default" global_colors_info="{}"][/wdcl_logo_carousel_child][wdcl_logo_carousel_child logo="https://www.oappsit.com/wp-content/uploads/2021/10/Client-Logo-10.jpg" _builder_version="4.11.1″ _module_preset="default" global_colors_info="{}"][/wdcl_logo_carousel_child][wdcl_logo_carousel_child logo="https://www.oappsit.com/wp-content/uploads/2021/10/Client-Logo-11.jpg" _builder_version="4.11.1″ _module_preset="default" global_colors_info="{}"][/wdcl_logo_carousel_child][/wdcl_logo_carousel]